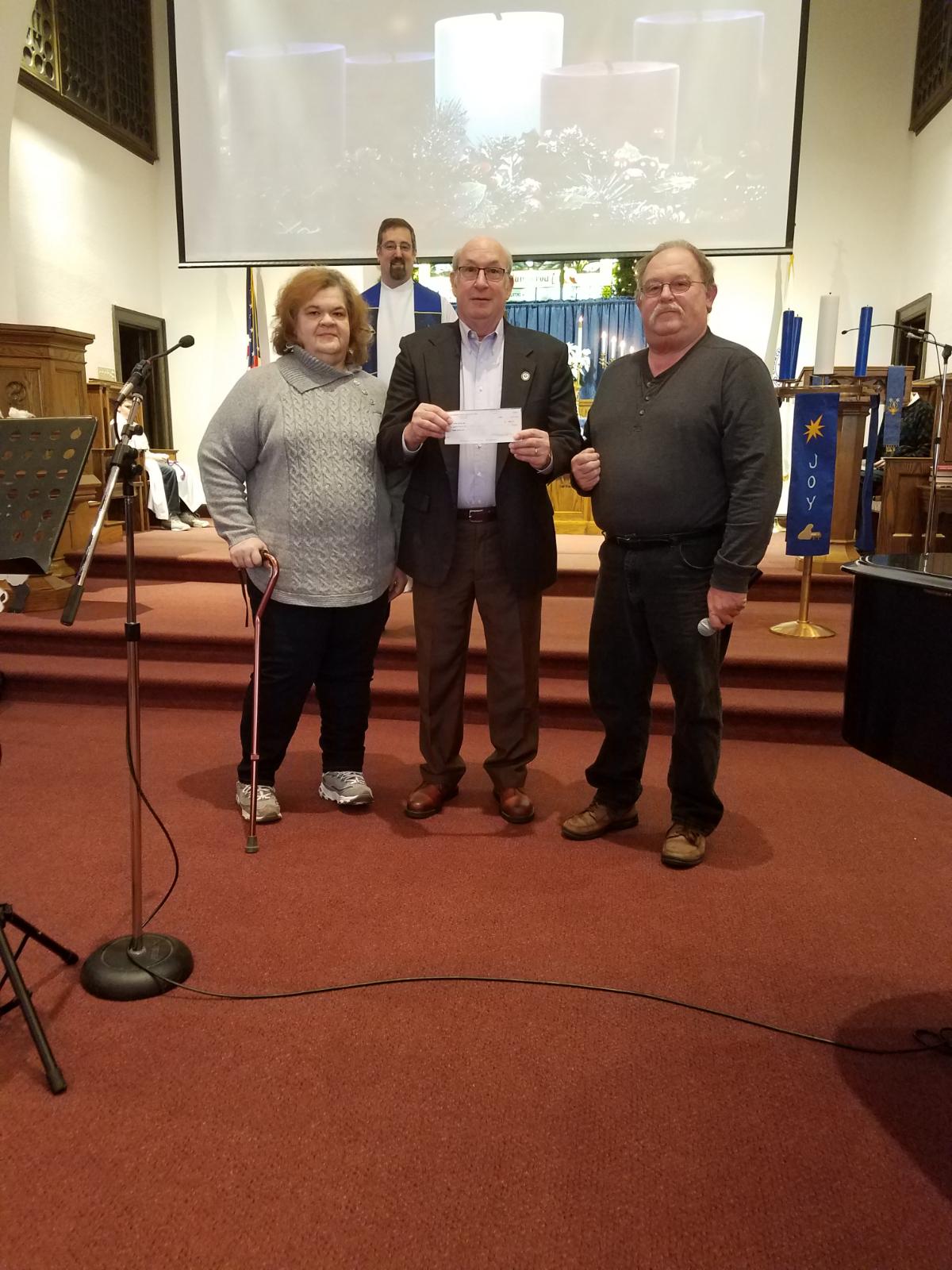 This year's Turkey Dinner was a success with help from so many members. Thank you all for any way you helped.
Over 800 dinners were served.
Part of the proceeds from the Turkey Dinner this year are going to the Ripon United Way.
Presenting a check for $800.00 to Bill Boutwell United Way representative are Nancy Henning & Buck Kwiatkowski co-chairpersons of the Turkey Dinner.
Rev. Kevin is the photobomb in the back.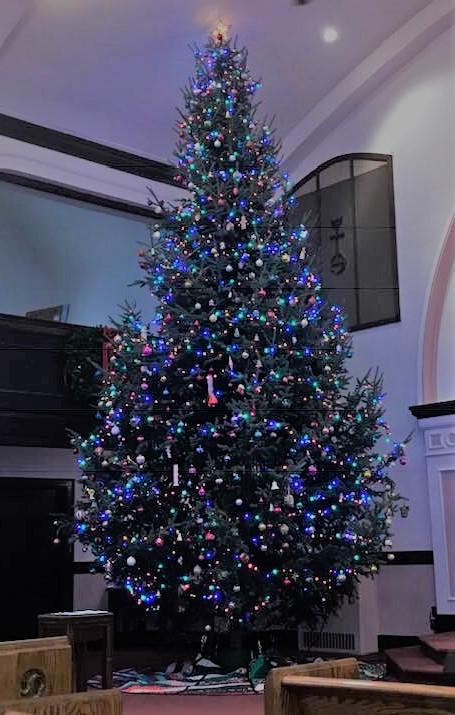 The Christmas tree is up. Thanks for all the help decorating.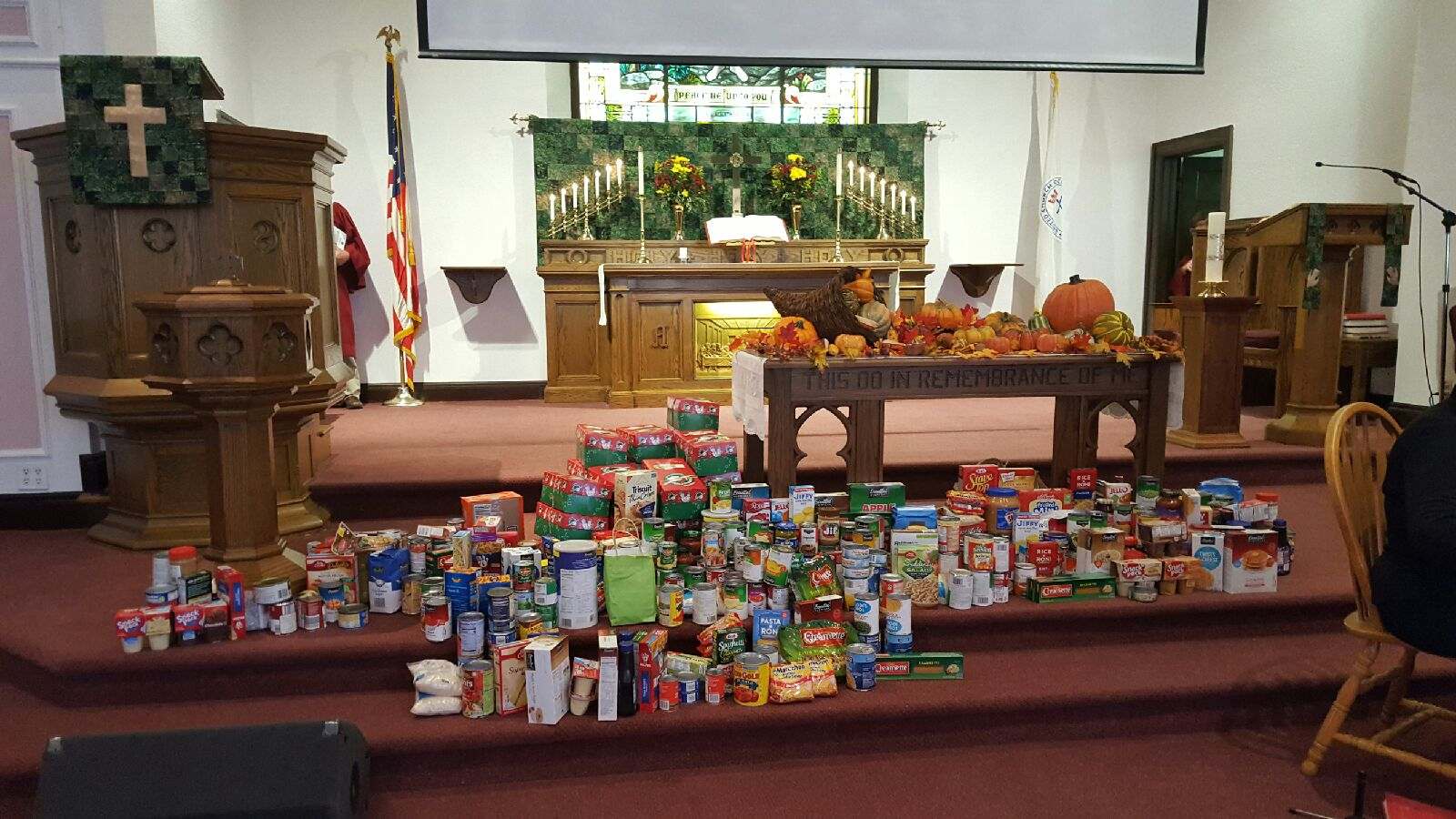 Harvest in-gathering was a recent Sunday in November. Members brought food for the local food pantries and shoeboxes filled with gifts for Samaritan's Purse.
The congregation singing Father Abraham along with the Sunday School.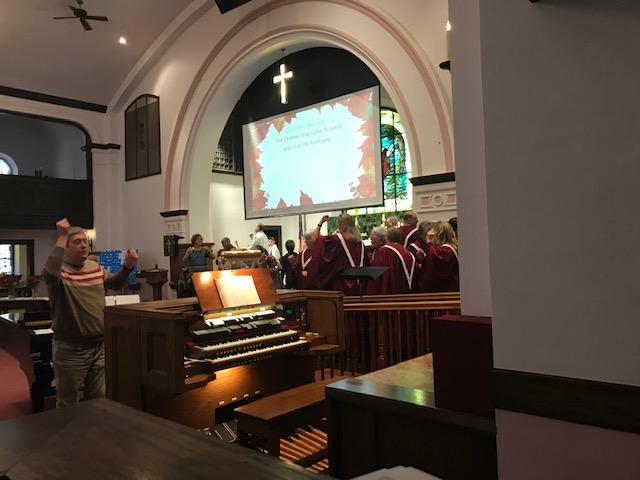 .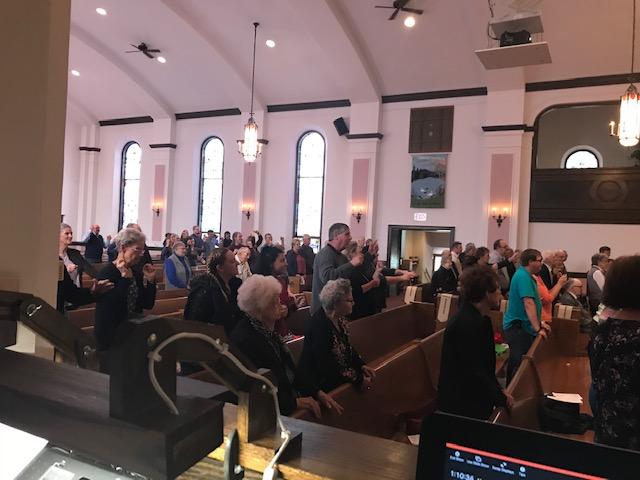 Anniversary Sunday was October 14. We honour members that have been married for 50 years, they are recognized during the service and we celebrate with Sunday brunch after the service.
Members enjoying the breakfast.