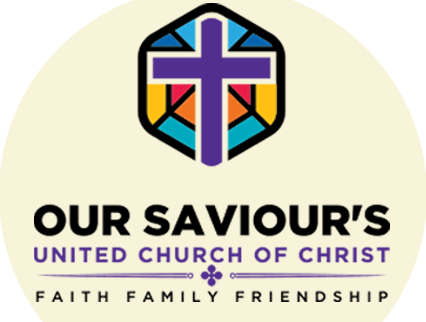 Our Saviour's UCC's 2018 family style Turkey dinner
Over 800 dinners were served. $800.00 of the proceeds went to the Ripon United Way.
Our Saviour's UCC's 2019 Turkey Dinner
Date: Saturday, October 26th from 4:00 p.m. to 7:00 p.m.
Place: Downstairs Fellowship Hall.
Cost: Adults are $10; Seniors $9; Child (age 4-10) $5. Children under 4 are free.
The dinner is served family style and will consist of roasted turkey, mashed potatoes, dressing, gravy, vegetables, squash, sauerkraut, cranberry relish dinner rolls, dessert and beverage.
Tickets are available at Ripon Drug, BMO Harris Bank the church office and also at the door on the day of the dinner.
Dine-in and carry outs are available from 4:00-7:00 p.m. In addition, home delivery is available for both noon delivery at 11:30 AM and evening delivery at 5:00 PM. Please call the church office (748-2544) by noon Thursday, October 24th to reserve a home delivery, and specify noon or evening delivery when placing your order.
10% of proceeds will be donated. Who will receive this has not yet been determined.
END OF SCHOOL YEAR/PASTOR KEVIN SABBATICAL SEND OFF COOKOUT!
Plese, join us for an afternoon of food and fellowship as we celebrate the end of the Sunday School year and send Pastor Kevin off on a great note ( and a full tummy)for his 6 week Sabbatical beginning May 22, 2019.
Date: Sunday, May 19, 2019
Time: 11;30 am, eat at 12 noon
Where: Selfridge Park. (In the event of inclement weather, the event will be held in the OSUCC fellowship hall)
The church will provide brats, burgers, hot dogs, buns, condiments, tableware and bottled water.
Please bring a dish to pass, a lawn chair and a beverage of choice. If you desire something besides water.
Please RSVP with a Church Council member by Friday Ma7 17th if you are able to come for meat planning purposes. We hope to see you there.