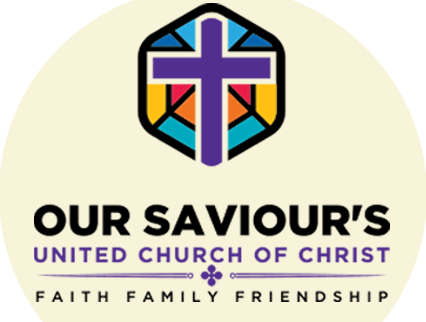 Our Saviour's UCC's 2018 family style Turkey dinner
Over 800 dinners were served. $800.00 of the proceeds went to the Ripon United Way.
Our Saviour's UCC's 2019 Turkey Dinner
Date: Saturday, October 26th from 4:00 p.m. to 7:00 p.m.
Place: Downstairs Fellowship Hall.
Cost: Adults are $10; Seniors $9; Child (age 4-10) $5. Children under 4 are free.
The dinner is served family style and will consist of roasted turkey, mashed potatoes, dressing, gravy, vegetables, squash, sauerkraut, cranberry relish dinner rolls, dessert and beverage.
Tickets are available at Ripon Drug, BMO Harris Bank the church office and also at the door on the day of the dinner.
Dine-in and carry outs are available from 4:00-7:00 p.m. In addition, home delivery is available for both noon delivery at 11:30 AM and evening delivery at 5:00 PM. Please call the church office (748-2544) by noon Thursday, October 24th to reserve a home delivery, and specify noon or evening delivery when placing your order.
10% of proceeds will be donated. Who will receive this has not yet been determined.
New Church Directory for 2019

You can easily schedule your appointment on this link. We will also be scheduling at church after Sunday services.
Schedule your photography appointment here: Lifetouch online booking
Photography dates are:
Thursday thru Saturday, July 11, 12, 13
Monday thru Wednesday, July 15, 16, 17
Monday & Tuesday, July 22 & 23
Weekday appointments are 2:00 - 9:00 pm, Saturday appointments are 9:00 am - 4:00 pm